Pirate Savior
Modder
Member
Unpack/Repack and translate.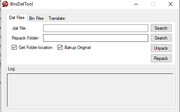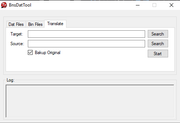 How to use BnsDatTool
Just select the .dat file and click unpack for repack just select repack folder and click repack.
Same as .dat files but there are no way to repack a .bin file.
Target=what you want to be translated(local.dat or local64.dat).
Source=File from where you going to copy the translation ex: Blade & Soul NA(local.dat or local64.dat).
Click Start and wait for it to finish.
Updated!
Download:
https://www.mediafire.com/file/x1d419yu1b9cpm1/BnsDatTool.7z
source:
https://github.com/ashllay/BnsDatTool
Credits:
ronny1982
LokiReborn
家庭hyuga
Last edited: